Many people are probably familiar with Madcow brand liquid. Because it has been with Thai Vaper smokers for a very long time. Some of you probably saw the price as being quite high, causing you to be hesitant to buy. I don't know if it's worth buying. Do you like it? Right?
This article will talk about Reasons why everyone must decide to buy Thai Mad Cow Liquid together in this article To help in the decision of everyone who wants to try but doesn't dare to buy.
And how is this Mad Cow liquid special? How is it different from other people's? Let's take a look at each topic, everyone.
Madcow liquid is hand crafted.
What is Handkong? Handcraft? Just relax. Is Handkong Luffy's wife? Haha! no! Madcow liquid is hand mixed. It's better to call it a handicraft. Because we mix it fresh, drip it ourselves with a scale to measure volume, and also provide Steeping and Breathing services, ready to smoke for all customers.
Because it is a hand crafted product, the advantage is that customers can order the solution and Adbang as they wish, except for the scent. Because it's a fixed formula. Can't change anything But customers can You can order to increase the amount of nicotine, sweet substances, or coolness of the liquid.
Our Mad Cow shop offers nicotine options ranging from Nick 0. Nick4 Nick6 Nick9 Nick12 Nick 15 and more, made to order. No other reagent brand does. The first and only one in Thailand that can choose the sweetness, which Adban has been making for a long time, so he understands this problem well. Some people don't like sweeteners, some people like sweeteners very much, so Adban gives customers the option to choose the level of sweetness of the solution as well, ranging from E-liquid unsweet, less sweet, less sweet, original, very sweet.
Madcow liquid is a Premium Grade High Quality liquid.
How premium is Madcow liquid? Just like that? I can tell you. Our Mad Cow liquid uses high quality, high grade ingredients. All raw materials are imported from Europe. If people who are in the business of importing products from abroad will know how expensive the import costs are. We definitely don't use raw materials from China or Thailand. Anyone who smokes the liquid knows that there are differences in the quality of the liquid.
Whether it's nicotine Ordered directly from the USA and world famous food flavoring brands like Capella Flavor West.
Wonder Flavor and many of the world's leading scent brands.
Read: Revealing the brand of e-cigarette e-liquid flavor that Madcow stores use.
Not only the world's leading scent brand The main raw material such as PG VG also uses USP Grade.
Read: Open the archive of PG VG substances that Madcow stores use.
I can say that it's like buying liquid from a European brand.
Mad Cow Potion is a potion with a high layer dimension.
High-end smokers who have been using electric Cigarette for a long time will begin to appreciate and become interested. A highly dimensional potion that suits his pumping skills. Various electrical Cigarette equipment that he bought at a high price. Whether it's cigarettes, call atoms, drip tips. To be used with high-level reagents that have various odor layers that are suitable for cigarette devices that iron odors. Separate the reagent dimension to get a clearer reagent dimension.
Therefore, our solution will answer the most needs. We mix liquids, not just one scent. We mix scents to create a scent that is new, different, and unique in the world. Every liquid formula from the shop has one formula, definitely unique in the world. We develop and design each scent over months. Until I got a formula
Especially the cigarette liquid and tobacco line that the shop invented. I can say that it is quite famous in Thailand. Tobacco lovers must know Madcow because it sells well and has been famous for a long time. For the reason that Finding a good tobacco liquid is quite difficult because the mixing of tobacco flavored essences is quite difficult. The most difficult in the drug mixer line. Let's try it. 80% mixed comes out smelling like rags.
The owner of the Madcow brand is a top drug mixer in Thailand.
Hey, talking about this topic might seem a bit self-aggrandizing, haha. I'm not very narcissistic at all. With more than 4 years of experience in making liquids, sold by the brand Madcoweliquid for a long time, the experience is higher. There are a lot of people asking to be students. They charge teaching fees in the tens of thousands. But I never accepted anyone. I dare say it. Go and read all the articles.
Because Admin doesn't know how to teach anyone. Not charging a single baht for the course. and also share experiences Teaching how to mix chemicals in the article as well. If you search for the words "How to mix e-cigarette liquid" "Recipe for mixing e-cigarette liquid" "Mixing e-cigarette liquid" These are the articles that add Bang Top 1 on the Google page.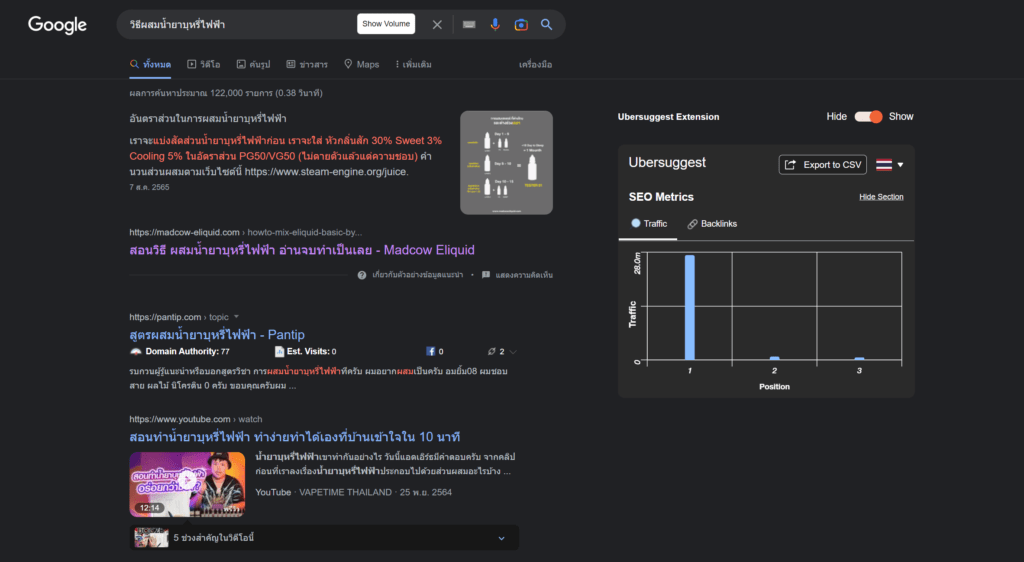 The reason why it is in the top 1 is because Adbang's solution mixing method is international in the world. And it is the most complete and useful content that Google accepts. Many people are mixing liquids because of this article and are selling more and more Thai brands.
If you do it already Don't forget to give credit. Teacher Bang, please.

Read: Teach me how to e-cigarette liquid Finish reading and do it now by Admin Bang.
As mentioned above, Adbang can mix difficult-level potions, such as tobacco lines that many people like, such as Cowboy / Cuban / Tobacco / Black Honey.
Madcow liquid is very cheap compared to World's top liquid
And how can it be so cheap? Adbang 100 ml. One bottle is almost a thousand. Very expensive! Then came and said it was selling cheaply. Don't waste your ticket.
It may be true that The selling price is quite high. However, please consider the quality of raw materials and many other factors as well. Hand Crafted work has higher costs. Factory produced liquid Import raw materials from China Then came to set up a factory in Malaysia. Sold cheaply in Thailand We import raw materials from Europe. Came to mix it myself in Thailand, so it is
Thai E-liquid Premium
World famous potion We come together to smoke thousands. There are even tens of thousands. We were able to pay because we wanted to try world-class medicine. compared to Shop's liquid At the world level as well (It's about quality. Doesn't have a world-class name They're not well known in Thailand yet, so it's totally gone) but they're only bought for a few hundred baht, everyone. Have you seen the picture? Soon enough, when it becomes world-class famous, I'll sell it for 9600 baht per bottle. Haha, just kidding.
Mad Cow Liquid is acceptable. from all customers
On this topic, the admin can guarantee that there is not much negative feedback on the topic of the liquid. No one came out to scold or ask to return the product or resell it because everyone was quite satisfied with our product. It's very rare that we see people post our liquids for second-hand resale, right? So not everyone sees them. Liquids on the liquid sales group or the liquid resale group. Therefore, it is one reason why the shop's medicine adds Not very well known in the drug sales group.
But with a good liquid So everyone spread the word and Ad Bang had more and more customers every day until he could hardly mix the liquid for the customers in time.
Adbang does not need to hire advertising. Hire a YouTuber to show off and promote the liquid. Let the product sell on its own. with the quality of the liquid itself
Ad Bang has spoken in the group on the page many times already. Please criticize or comment. What are the shortcomings? will be used for improvement and correction Anyway, please give me a scolding. The feedback will be used for further development and improvement.
You can choose the sweetness level.

It is the first and only one in Thailand. You can choose the sweetness level of the liquid. Because this is the advantage of Hand Crafted solution from many factors. The preferences of each person Everyone's problems are different. Therefore, we have developed a program to allow customers to choose the sweetness of their liquids as they wish. Anyone who doesn't like sweetness can choose. It's not sweet at all. Who likes sweet, strong-tasting liquids? I choose very sweet, very sweet, so sweet that I get diabetes. You can do it as you want.
Or, who likes the original, sweet taste of Origial and can choose the original sweet? We recommend that those who try it for the first time try the Original first to see if the level of sweetness is to their liking. The next time you order, you will have the level of sweetness that the customer likes.
So, how do we please our customers? Think about it.
There is a website in front of the store. You can order 24 hours a day.
Many Adbang customers know that Admin likes to chat very slowly. It took a long time to answer. I apologize to everyone. Ad Bang didn't hire an admin to help answer. Admin always answers everyone's chats himself. Because some of you have questions or things about the liquid. Adbang will be able to provide answers that meet the needs of customers as much as possible. Because Adbang is the owner of the brand, he knows the best about Adbang's liquids.
Ad Bang does a lot of work. I don't have time to sit and watch the chat 24 hours a day. Sometimes chat customers come and ask about medicine. When the admin fell asleep sometimes, he didn't reply to the chat.
So we have a storefront website. Madcow-eliquid.com That customers can read all the detailed details of the liquid on the web page and can place an order 24 hours a day without having to ask for details at all.
For more information, you can chat via Line @madcoweliquid. If I wake up, I'll answer the chat.
Summary of content
Many people like to ask, Ad Bang, why does the liquid smell so good? Why is the liquid so good? Which formula do you use? What are you wearing?
Adbang can answer for you what Adbang wears.
I'm paying attention.
Every bottle of liquid is mixed by Adbang himself and dripped by hand. Every step is always attentive to every detail. It's like making excellent food. We ate it and felt good. How much care does the chef put into cooking? That is the heart of cooking.